Stepladder are a collaborative finance company, and needed a short animation to explain how their company works to potential customers.

First I created a rough storyboard tracking the voice over given to us by the client.

I then created an in depth storyboard with animation notes showing how the animation was to unfold.
This allows the client to make any changes before graphics get animated.

I used three characters from StepLadders' existing branding and created all remaining graphics for the Storyboard.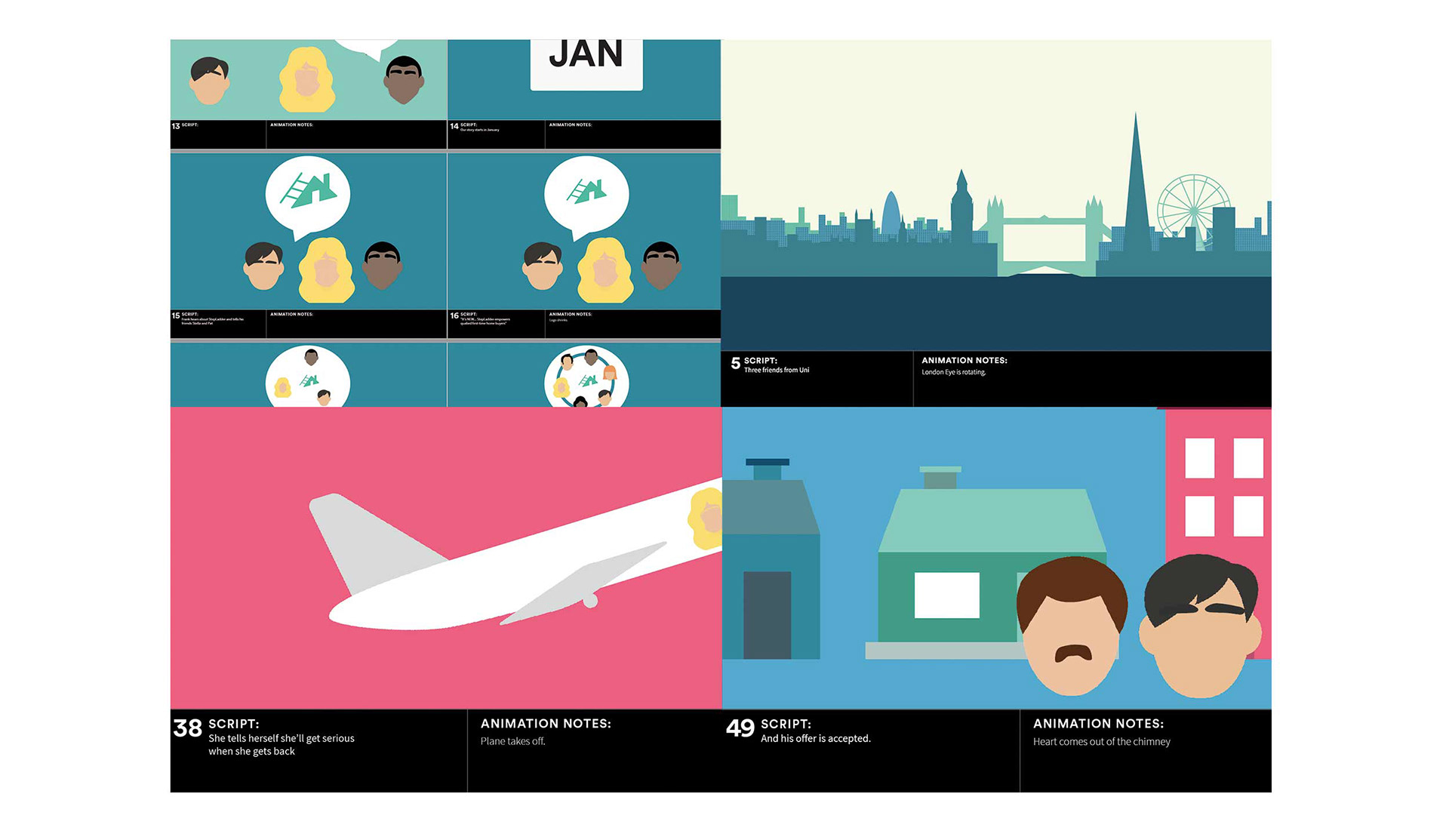 You can view the finished animation below.